Convenient Senior Living Amenities and Services in Englewood, CO
Delicious meals, delightful amenities
Learn more about the all-inclusive amenities that help support active, independent senior living.
What Sets Atria Englewood Apart
Full-service restaurant and bistro offering a selection of delicious, chef-prepared options
Wellness center for physician visits and checkups
Full-service salon and spa with styling and nail services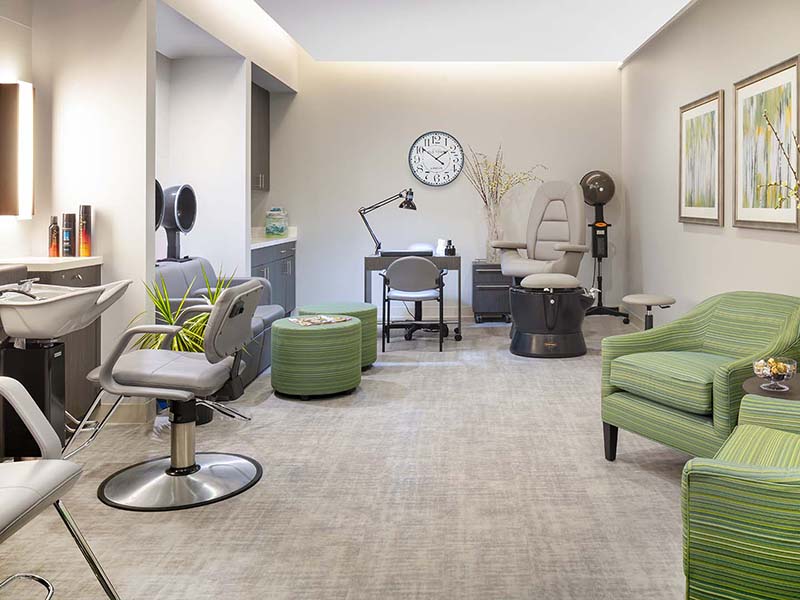 Choose to dine well
At Atria Englewood, you will enjoy a senior living menu with a variety of nutritious selections, including vegetarian and low-sodium options. Chefs prepare meals using seasonal selections and fresh, local ingredients. Special requests are encouraged and dietary needs are accommodated. The private dining room is also available for special occasions with family and friends.
The culinary staff at Atria get to know residents on a personal level. They become familiar with their preferences and then craft their menus around those.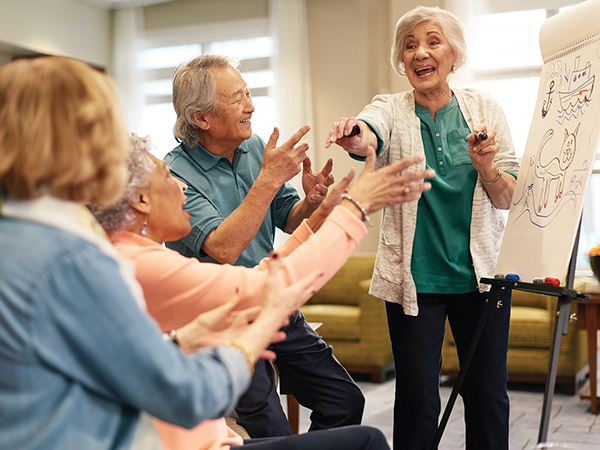 Choose to live eventfully
Atria Englewood offers an active lifestyle and vibrant senior living events with lots of variety, so no two days are the same. Discover new hobbies, foods and people. Every day, you can exercise, challenge yourself, learn something new, set goals, laugh and chat with friends and neighbors. Residents can design and lead their own community events as well.
Additional Amenities & Services
Senior living features and amenities at Atria Englewood include a salon and spa, fitness center and on-site wellness checkups. You can discuss the day's news on the patio, enjoy chef-prepared meals at the restaurant, chat with neighbors by the fireplace or watch a favorite film at the movie theater. Other features include convenient underground parking and a washer and dryer in select apartments. A friendly staff is available 24/7 to assist when needed.
Amenities
Services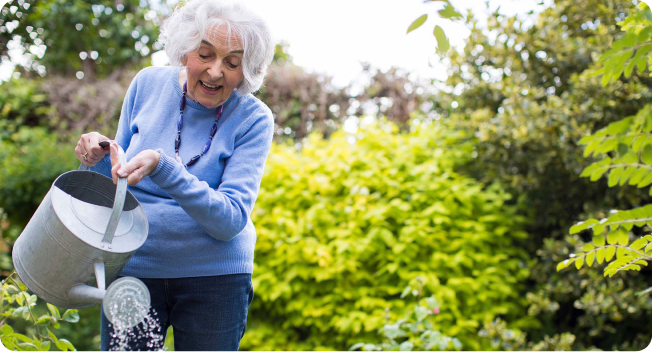 Swing by for a visit
Attend an art class. Join us for hors d'oeuvres. Experience the community lifestyle and see why more and more older adults are calling Atria home.
Complete the form and we'll be in touch soon to book your personal tour.
Your information is safe with us. For details, please see our privacy policy.
Stay in the know
Sign up to receive blog posts, current promotions and more.